Follow these tips when planning a luxury vacation.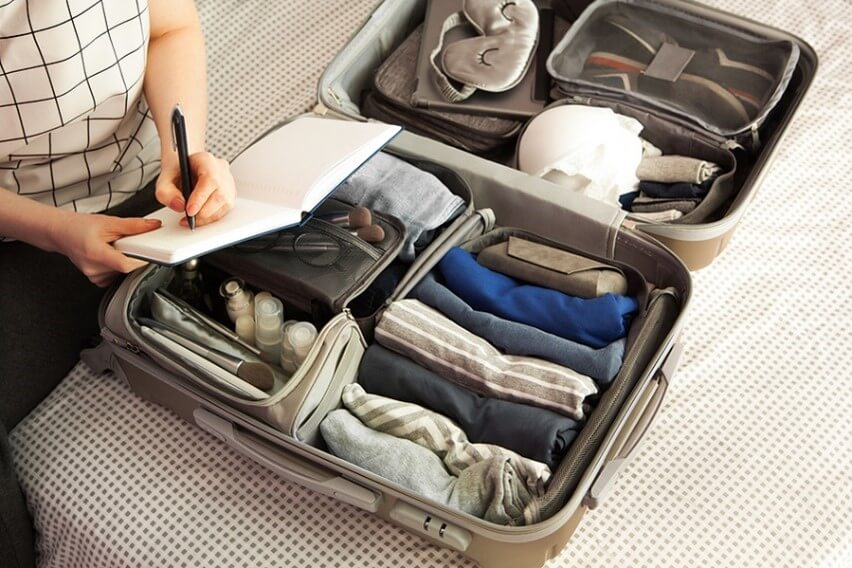 Sometimes it's so easy to slip into vacation mode that you might forget to check items off of your planning list before you go. But we promise: putting in some extra preparation time before you depart will make your getaway that much more enjoyable! That way there's no worrying about work projects, package deliveries, or a messy home while you're enjoying your time away.
Our only goal at Superior Executive Services is to make sure you have the luxury travel experience of your dreams. That's why we've prepared this list of tips for planning a luxury vacation.
Size up luggage restrictions
Check the forecast
Get acquainted with local customs
Fill prescriptions
Prepare to pack
Get your finances in order
Remember important documentation
Share your itinerary
Consider home maintenance
Set up a "stop"
Prepare your home sweet home
Revisit office etiquette
Charge up
Snag some snacks and entertainment
Check in with your airline
Check in with Superior
Keep reading to learn more about our tips for planning a luxury vacation!
Size up luggage restrictions
Before you start packing, find out if there are any restrictions for carry-on or checked luggage. If your airline has weight restrictions, be sure you weigh your luggage before heading to the airport, so you don't run into any surprises at the check-in counter! This suggestion applies to commercial airlines as well as private flights and charter flights.
Check the forecast
As your trip approaches, see what the weather holds so you can pack accordingly, whether that means rain gear, sunscreen, or lots of layers. If you're headed to an event like the Kentucky Derby, familiarize yourself with not only the local weather but the dress code as well.
Get acquainted with local customs
Learning about local customs and culture can help you avoid any awkward encounters and enrich your experience. Download a translation app on your phone to ease communication in dozens of languages if you're traveling abroad.
Fill prescriptions
Make sure you have enough doses of any prescription medications you take for the length of the trip plus a few extra days, as well as over-the-counter medications you may need. If you're leaving the United States, check with your doctor to make sure you're up-to-date on routine vaccines or can get any shots you might need.
Prepare to pack
Create a packing checklist so you don't forget anything important, from essentials like clothing and toiletries to books and jewelry.
Get your finances in order
Notify your bank or credit card companies before you leave so your access isn't frozen. Set up automatic payments for regular bills if you haven't already. If you're leaving the country, consider converting currency while you're still in the U.S. to avoid higher fees abroad.
Remember important documentation
Make a list of the documents you'll need, such as a driver's license or other photo ID, passport, or health insurance information, and keep these handy. Make photocopies of the first page of your passport, the front and back of your credit cards, and any critical health information to store in your carry-on bag.
Share your itinerary
Designate a friend or family member back home to keep track of your trip in case of emergency. Create an itinerary, or at least a rough schedule, and instructions for how to reach you. If you'll be off the grid, schedule regular phone calls or emails when you'll be available.
Consider home maintenance
Who's taking care of your pets and plants? Do you have help with snow shoveling or lawn mowing? Book appointments with your pet sitter or landscaper early. For security, consider purchasing a few lights that you can set to go on and off at various intervals and setting up smart cameras with remote access so you can monitor your home while you're away.
Set up a "stop"
Place hold orders on postal mail, newspapers, or any other regular deliveries. Give staff such as housecleaners or landscapers notice if you don't need them or pay ahead for services you want to continue while you're away.
Prepare your home sweet home
No one wants to come home to chores or foul odors after a luxury vacation. Do a little pre-trip cleaning, make the bed with fresh sheets, and wash and put away any lingering laundry. Grocery shop for snacks that won't go bad and throw out anything that will expire while you're away.
Revisit office etiquette
Set up a brief out-of-office email message and set your calendar to reflect your time off. Connect with coworkers and make sure they have what they need so you can unplug and relax without worrying about work emergencies.
Charge up
Charge all your electronic devices, as well as any portable chargers and power banks, the night before you leave. If you're leaving the country, purchase a travel adapter or converter so all of your devices work correctly at your destination.
Snag some snacks and entertainment
Should you have a little downtime on your travel day, keep a few snacks and some reading materials (digital or print) handy.
Check in with your airline
If you're flying commercial, most airlines encourage you to check in up to 24 hours before departure to make your travel day more effortless. If you've arranged a private flight with the Superior team, we'll assist you with any last-minute details and instructions for your travel day.
Check in with Superior
We're here for any last-minute questions you may have about your luxury travel experience! Our team is on hand and happy to be of assistance from the time you begin to plan your luxury travel package until you return home. Ready to start designing your perfect getaway? Call us at 608.665.9070 or contact us online.