Highlights of Our 2023 Pebble Beach Concours Package
What's Included
Accommodations
Frequently Ask Questions
Customize
What's Included
What's Included​
VIP tickets to the Patrons Patio Winner Circle at the Pebble Beach Car Show
One round of golf at one of the most revered golf courses in the world, Spyglass Hill, or Spanish Bay
Tickets to the Concorso Italiano Car Show
4-night accommodations at the breathtaking Monterey Tides Hotel
Five-star hospitality and treatment
Accommodations
Frequently Ask Questions
Customize
VIP tickets to the Patrons Patio Winner Circle at the Pebble Beach Car Show
One round of golf at one of the most revered golf courses in the world, Spyglass Hill, or Spanish Bay
Tickets to the Concorso Italiano Car Show
4-night accommodations at the breathtaking Monterey Tides Hotel
Five-star hospitality and treatment
Spend four nights at the breathtaking Monterey Tides Hotel, featuring a privately owned beachfront. This beach-inspired escape will ensure your stay is everything you've dreamed about, including early beach access, oceanfront restaurant & bear, heated outdoor pool, and more!
The cost of your travel experience will depend on your personal preferences. Superior will work closely with you to craft the travel package of your dreams at the budget you've established.
We recommend booking at least six to eight months in advance, if possible. Event tickets and reservations to other popular destinations in the area sell quickly.
If it's your first time experiencing all this event has to offer, we recommend reviewing the list of rules and policies on their website. The Superior team is also here to answer any questions you may have before and during your stay.
Need to customize?  Just send us your requirements via the form below.  We look forward to talking with you!
Whether you book a luxury vacation, corporate hospitality, or sports travel package, our highly qualified team of industry pros will treat you and your guests to an unforgettable experience – the Superior way.
We know the luxury, corporate, and sports hospitality industry like the back of our hand. We will put the deep understanding and unparalleled network of connections we've earned to work for you.
From start to finish, you'll sense the unwavering commitment of our devoted Superior team as they deliver a memorable experience that will last a lifetime. Our only allegiance is to you and your guests, and we'll be there at each step, ready to elevate the concept of luxury.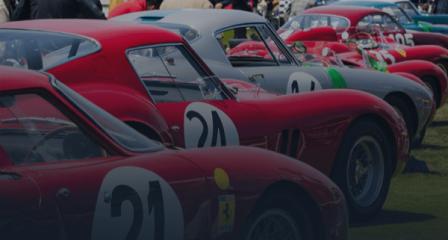 We don't merely accommodate your needs – we're driven to surpass all conceivable expectations. This above-and-beyond level of hospitality helped us earn a Superior reputation, and it's the only way we know how to do business.