Few festivals in the world are as diverse in style and performance as Lollapalooza. Whether you're a fan of hip-hop, rap, grunge, rock, or electronic music, you won't want to miss this year's premium event. Partner with us for an all-inclusive Lollapalooza travel package that checks every box on your luxury wish list. From arrival to departure, we'll create a customized package to meet your exact needs.
Highlights of Our 2023 Lollapalooza Package
What's Included
What's Included​
4-day pass to access the festival
Five-star hospitality and treatment
Private accommodations and transportation
Accommodations
Frequently Ask Questions
Customize
4-day pass to access the festival
Five-star hospitality and treatment
Private accommodations and transportation
We'll book you and your party in one of the most upscale hotels available, so that you can enjoy everything Lollapalooza – and the Windy City – has to offer in style.
How much will my trip cost?
The cost of your travel experience will depend on your personal preferences. Superior will work closely with you to craft the travel package of your dreams at the budget you've established.
When should I book my trip?
We recommend booking at least six to eight months in advance, if possible. Event tickets and reservations to other popular destinations in the area sell quickly.
How should I prepare for the event?
If it's your first time experiencing all that Lollapalooza has to offer, we recommend reviewing the list of policies on their website. The Superior team is also here to answer any questions you may have before and during your stay.
Need to customize?  Just send us your requirements via the form below.  We look forward to talking with you!
Whether you book a luxury vacation, corporate hospitality, or sports travel package, our highly qualified team of industry pros will treat you and your guests to an unforgettable experience – the Superior way.
We know the luxury, corporate, and sports hospitality industry like the back of our hand. We will put the deep understanding and unparalleled network of connections we've earned to work for you.
From start to finish, you'll sense the unwavering commitment of our devoted Superior team as they deliver a memorable experience that will last a lifetime. Our only allegiance is to you and your guests, and we'll be there at each step, ready to elevate the concept of luxury.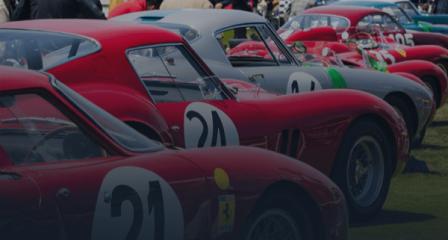 We don't merely accommodate your needs – we're driven to surpass all conceivable expectations. This above-and-beyond level of hospitality helped us earn a Superior reputation, and it's the only way we know how to do business.